Work with HCS
If you've got the ambition, expertise and drive that our team prides itself on, take a look at our current career vacancies.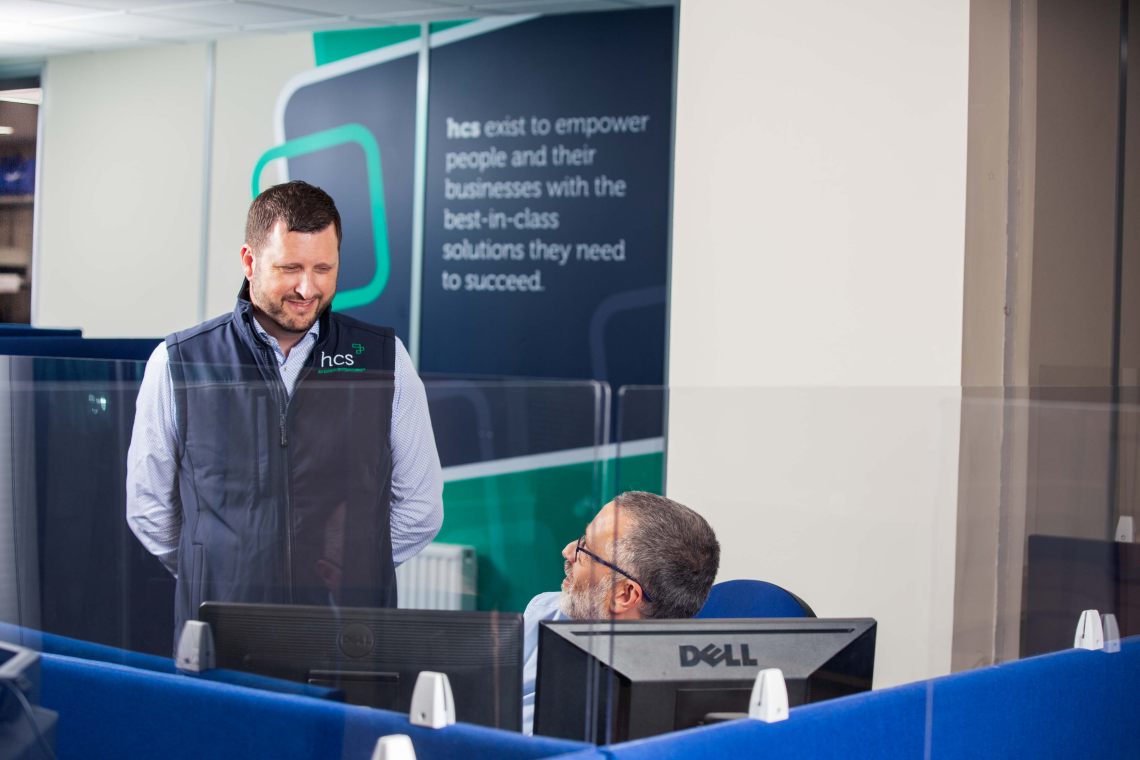 We pride ourselves on the unparalleled peace of mind we offer our clients, always going the extra mile to ensure your business is totally secure online. Our team is characterised by their energy, their enthusiasm and their expertise. Since we set out in the 1990's we have continued to grow, but throughout the years our dedication to excellence has never waivered.
We currently employ a team of more than 30 staff, each one knowledgeable, passionate, and keen to keep our customers secure. Our work environment is safe and supportive, yet one where we challenge each other to be better. This commitment to doing better is what makes our team unique. If this sounds like the right workplace for you, keep an eye on our current career vacancies.
Senior Technical Consultant
Job Description HCS are seeking a Senior Technical Consultant to join our growing team at our Citywest offices in Dublin. This senior role and will encompass leading a technical team, managing customers sites, overseeing project work and technical pre-sales consulting. You will join a close-knit...
View Job Information
IT Field Service Engineer
Job Description HCS are seeking a Field Service Engineer to support our customers in the Dublin area. The work will primarily be carried out on customer sites and driving will be an important component of the role. Remote working from home and the Dublin office will also be essential components of...
View Job Information