What is Windows Virtual Desktop and what are the key benefits?
Azure VD is a desktop and app virtualisation service that runs in the cloud. It allows users to access their desktop and applications from anywhere and from any device. With built in intelligent security it can be deployed in minutes and can bring down existing costs with its pay for what you use model. As part of the Microsoft Cloud Services suite, Azure VD can be used within your existing M365 or Windows per user licence.
Access from Anywhere
Azure VD delivers a virtual desktop experience to any device making it an ideal IT solution for remote workers. Thanks to the Covid pandemic the remote workforce is now well established in most businesses and is likely to continue. To maintain productivity levels the remote workforce is more dependent on Cloud Services than ever before. With Microsoft's Cloud Services and infrastructure, businesses can set up multi session Windows 10 deployments which are optimised to run in multi-user virtual environments. From a user's perspective the desktop experience, no matter what device they use, is exactly the same as sitting in the office at a traditional PC.
Reduced Cost of Ownership
From a cost perspective Azure VD is an ideal IT Solution that negates the need to purchase, deploy and maintain physical hardware. If your business already subscribes to Microsoft Cloud Services, M365 or an enterprise version of Windows you can create a virtual desktop for each user for free. Talk to your IT Service Provider to find out what is involved in setting up Azure VD for your business.
Scalability
Azure VD is managed through the Microsoft Azure Portal. You can scale up and down as your business dictates. Azure admins can allocate virtual RAM, create additional CPUs, allocate more storage etc.. quickly and easily through the Microsoft Azure Portal.
Security
If employees are working remotely it is inevitable that sensitive company data will be transferred and stored locally at some point which opens a business to risk. Throw in that many employees will be using personal unsecured devices and the risk is increased. With Windows VD the virtual machines are secured within Azure cloud. Data is protected by built in security protocols including Azure Firewall, Azure Sentinel, MFA and Advanced Threat Protection. Role based access can be determined also using the Azure infrastructure. Your IT Service Provider will be able to advise you on the best mix of IT security measures to suit your business needs.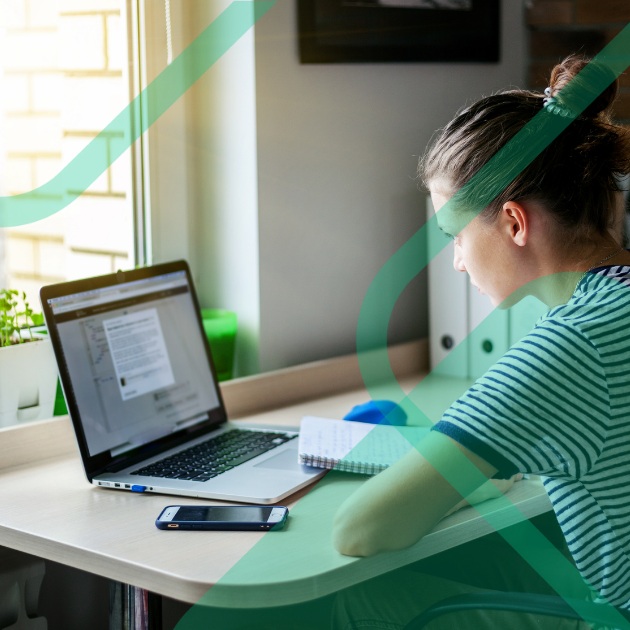 Simplified IT Management
Through the Azure portal admins can easily configure a network and deploy desktops and security measures with just a few clicks. Centralised management means changes in policy can be easily rolled out across the estate. New users can be added quickly regardless of their location.
Seamless User Experience
No matter where, when or on what device a user signs into their virtual desktop they will enjoy the same experience. Whether they are managing their inbox in outlook, sharing files on OneDrive or using Teams to collaborate with colleagues the experience is the same, enabling them to pick up from where they left off with ease.
Reduced Downtime
With built in Site Recovery and Back up, Microsoft Cloud Services can help keep your team running during outages.  Your employees can continue working keeping productivity levels up and customers happy.
Why Now?
Virtualising desktops is the next step in digital transformation. If you've already migrated applications and data to the cloud hosting desktops there too gives you even more flexibility and agility. With centralised management and advanced built in security measures Microsoft's Cloud Services, including Azure and Windows VD, deliver an ideal IT Solution to a progressive business. With more power, better performance, reduced costs and enhanced security Microsoft's Cloud Services and Windows VD will help a business to run more efficiently, reducing capex costs and enabling innovation.
What Next?
Since its release Windows VD has been gaining traction across the business world. It delivers a better user experience with the latest security features inbuilt and it reduces cost. Windows VD took on extra importance from March 2020 as it enables easy and secure access to critical applications for remote workers. As working from home and BYOD become the norm a business needs an IT Solution that will deliver an efficient user experience, high levels of security and cost savings.